"We don't see your business, we see your potential"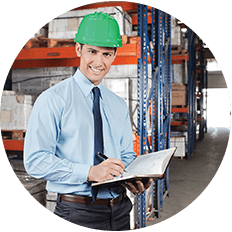 New financing program for small to medium-sized enterprises, lines of credit from 25 million up to 90 million.
Sureties for customers that do not have collateral available.
Access to financing is essential for the development, consolidation and survival of SMEs in the national market. For this reason Desyfin puts its services and products at the disposal of entrepreneurs to support their businesses, like factoring or surety funds.
Thanks to the creation of different contracts with the Development Banking System (DBS), the entity possesses over ¢7,500 million for financing Costa Rican small to medium sized enterprises.
"In 2015, we will continue to focus in offering the best products and services for SMEs. At Desyfin we want to promote new and better opportunities for the small and medium-sized enterprise through personalized financial advice. Thanks to the confidence from DBS and the capability of our corporation, we are able to offer financing solutions with responsibility, quality, excellence and agility in transactions in order to satisfy our customer's needs and increase their growth opportunities", commented Silvio Lacayo, Desyfin's General Manager.
How to finance your business when you do not have enough collateral?
One of the main causes of rejection of credit applications is the lack of collateral from the applicant. For this reason, for entrepreneurs that require a loan but lack collateral, special funds are developed to increase the possibility of having access to credit. We are talking about surety funds and guarantees. The main objective of this product is to provide greater possibilities for credit access to small and medium-sized entrepreneurs.
Businesses that have more than 1 year operating in industrial and commercial activities and services.
Formally consolidated presenting 2 of 3 requirements:
Registered in the CCSS (Costa Rican Social Security Fund) as employers, or registration promissory letter
Presenting sales tax or income declaration
Presenting work accident insurance policy
New short-term program available for small and medium-sized enterprises
18-month term maximum
Exclusive for legal persons
Up to 100,000,000+ per business
Approval in 10 days maximum
Factoring is a financing tool that allows entrepreneurs to turn their accounts receivable into cash in order to better their cash flow.
"The customer legally transfers the receivable invoice (commercial or government) to Desyfin and we pay in advance, taking over the collection process for said invoice. It is a fiduciary credit where a company is the debtor but the invoice is the source of repayment of the operation.
How does a Purchase Order or Contract Financing work?
The objective of Imports Financing is to pay suppliers in advance so the customer is able to start the project, or is able to comply with the terms of delivery, legally transferring to us the payment for the purchase order or contract as repayment source. For this work model, Letters of Credit can be opened, international transfers can be made, payment guarantees can be made nationally, paying suppliers cash and establishing direct payments to customers so they can cover their fixed payroll costs and general overhead costs.
The efficient solution for your tenders in public or private entities
No need for 100% backing of the guarantee
Competitive commissions
Personalized service and attention
Agile and prompt response times
Requirements for opening a line of credit:
Working capital, factoring, purchase order and contract financing and/or issuance of bid and compliance bonds:
Financial information
Legal information
Corporate profile
Desyfin application forms
The purpose of sureties is to support businesses, owners or representatives that do not have enough collateral considering the following aspects:
Not having chattels or real estate in their name
Having a property that serves as collateral for another entity
Having a property outside the GMA that does not qualify as collateral as per Desyfin policies
Having some type of collateral but upon appraisal is found not to cover the percentage requested by Desyfin. In this case, we can add the surety to cover the unsupported percentage.
These guarantees may be properties, vehicles, CDs, etc.
Funds from the Development Banking System (DBS)
Desyfin renewed an exclusive contract in 2015 with the Development Banking System (DBS) for operating its Leasing Line for ¢2,500 million. These resources will be destined for Costa Rican SMEs.
Thanks to our new contract conditions small to medium-sized enterprises can qualify for financing for up to ¢130 million colones for purchasing capital assets (leasing), as industrial and agricultural machinery, electronic and construction equipment, biological assets, transportation vehicles and other assets necessary for the scientific and technologic development or needed for improving the business's competitiveness and strength.
Desyfin offers 10% minimum down payments and terms up to seven years with competitive interest rates. Interested parties must comply with the requirements set forth in Law 8634, its Regulation and the General Credit Bylaw of the DBS, having more than one year in operation and to be registered in the Ministry of Economy, Industry and Commerce (MEIC).
"The development and strengthening of micro, small and medium-sized enterprises in the Costa Rican market often depends on their access to financing. For this reason, Desyfin hand-in-hand with the DBS, offers national entrepreneurs its services and products to support their businesses."
Requirements for Legal Persons:
Articles of incorporation (with shareholding)
Recent public utility bill (water, power or telephone).
Financial statements (two previous fiscal years and a recent fiscal year to date– not older than three months).
A copy of the company's legal representative's personal identification, legible and valid.
Requirements for Natural Persons:
A copy of your personal identification, legible and valid.
Recent public utility bill (water, power or telephone).
Employees: employer certification, and salary certificate.
Independent professionals: CPA income certification and six months of bank statements.