BECAUSE BUSINESS NEVER STOPS.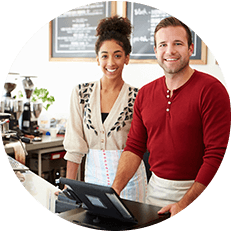 Working capital, as the name states, is the financial fund that the company uses to reinvest and to generate profit in order to maintain continuous operation of the business. It is the surplus of current assets over current liabilities. Working capital is the capacity of a business to continue with its normal activities in the short term. It is calculated by subtracting the total current liabilities from the total current assets.
A business needs resources to sustain future operation, in order to cover supplies, raw materials, labor, procurement of fixed assets, operating expenses, etc. This capital must be available in the short term to cover the business' needs on time.
---
In other words, working capital represents all goods in excess in a business which allow it to develop its commercial activities and to continue earning cash or procuring other goods, for instance. Positive working capital is when goods are in surplus, and the opposite is called negative working capital.
Working capital comprises several elements, mainly those products or services that the company trades and sells to its clients and gets turned into cash. We must also include inventory, open accounts receivable and negotiable securities.
This capital is mainly used to pay suppliers and other expenses resulting from the productive activity.
It important to mention that said surplus is taken into account in the short term and opposed to the company's liabilities. This positive difference is exactly what will give us the exact measure of the company's possibility to maintain its development. I other words, when liquidity is greater than short-term debt.
Thus, this economic variable of a company is extremely useful when calculating the true available equity, for instance when engaging in a new business or investment.
It is also useful when the situation is the opposite, when working capital is negative; thus, its behavior will allow planning of different actions to increase current assets and to be able to cover debt or short-term debt or payments due.
Available for small and medium-sized enterprises
18-month maximum term
Exclusive for legal persons
Up to 10,000,000* per company
Approval in 10 business days or less**
*Restrictions apply **Business days after receiving all required information.
Requirements for Legal Persons:
Articles of incorporation (with shareholding)
Recent public utility bill (water, power or telephone).
Financial statements (two previous fiscal years and a recent fiscal year to date– not older than three months).
A copy of the company's legal representative's personal identification, legible and valid.
Requirements for Natural Persons:
A copy of your personal identification, legible and valid.
Recent public utility bill (water, power or telephone).
Employees: employer certification, and salary certificate.
Independent professionals: CPA income certification and six months of bank statements.