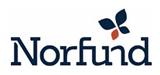 ---
---
Norfund – the Norwegian Investment Fund for Developing Countries – was established by the Norwegian Parliament in 1997 as a Financial Development Institution (FDI). The organization is the government's main instrument for combatting poverty through private sector development and Norfund's objective is to contribute to sustainable commercial businesses in developing countries. Funding is provided via capital allocations from Norfund's development assistance budget.

Norfund provides equity, other risk capital, and loans to companies in selected countries and sectors where businesses lack access to sufficient capital to develop and grow. The sectors in which Norfund invests are clean energy, financial institutions and agribusiness, in addition to small and medium-sized companies through investment funds.
The Norwegian fund is a common shareholder in Grupo Desyfin and also has participation in senior loans and subordinated obligations to further strengthen equity of the financial group. This fund has currently $1.4 billion USD in assets and $1 billion USD in loan investments around the globe.
---