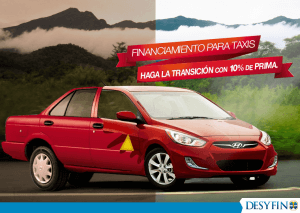 Taxis
Desyfin grants credit facility for taxis in agreement with the used vehicle importer Corporación Automotora MYR to finance up to 90% of the appraisal value, the price for the vehicle's paint and the cost of the taximeter ("the maría"), including its installation in the automobile.
This financing is aimed at taxi plates registered owners who have the Government's circulation grant up to date.
Among the conditions offered by Desyfin are that credit can be up to 60 months with 90% financing of the total vehicle cost -subject to appraisal-, so the customer should only contribute as premium 10% of its total value. Additionally, it has a 3% monthly rate and a 3% commission for expenses. This commission may be financed in whole or in part, or canceled in cash upon formalization of the credit.
The taxi insurance will be processed with the Insurance National Institute (INS), with whom Desyfin negotiated to obtain a preferential rate. This insurance has all coverages and a monthly amount of approximately ¢28,000. This cost will be accordingly to the vehicle's value; however, in general terms it represents savings 50% greater than regular rates.
To apply for credit there is no restriction on the vehicle's brand. Restriction regarding the year will only apply for 2003 model vehicles onwards; and to obtain the benefit in the insurance monthly payment the automobile's value must be greater than ¢5,000,000.
As requirement, the credit application must be completed, submit a photocopy of the ID card, original income certificate issued by an Authorized Public Accountant, statements of the last six months, a photocopy of a public service receipt and photocopy of the concession or Registration Certificate.
To start the credit process, customers must go to one of Corporación Automotora MYR's points of sale, located at La Guacamaya roundabout, San Sebastián or Sagrada Familia, to choose and check the vehicle of their choice.
There they can request a quote to be previously informed on the approximate fee and other conditions and, in addition, apply for credit and submit documents as Corporación Automotora MYR will deliver them directly to Desyfin.
Subsequently, Desyfin conducts a credit analysis. Once the credit is approved, taking photographs of the vehicle labeled as taxi is coordinated to insure it and make the delivery to the customer.
About Corporación Automotora MYR
Corporación Automotora MYR was founded in 2001 and is a direct importer of the Korean brand Hyundai. From the year 2009, it extends its market to vehicles of other brands.
It has been devoted to offer comfort to its clients and give only the best service and the fastest financing. Also, it has a spare parts self-service center, for customers to find what they need in one place.
It offers three points of sale located in San Sebastián, La Guacamaya roundabout (Y Griega) and in Sagrada Familia. For more information visit: http://www.autosmyr.com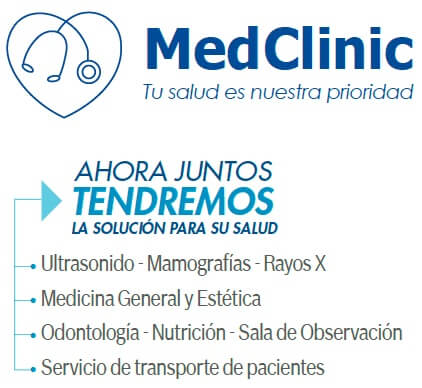 Requirements:
Photocopy of ID Card
Income statement with worksheet or wage record and social security employer's slip
Bank statements (In case of own business).
Conditions
Credit card rate 48% annual 4% monthly, 60 months term
Contact
Hatillo Centro, 200 north and 25 west of Solón Nuñez Clinic
Ph: 2252-0606 / 2252-0707